Squier by Fender Affinity Telecaster Review

The Squier by Fender Affinity Telecaster is a great full-sized guitar for a teen that is looking to make their first guitar purchase. Electric guitars come in a lot of different shapes the four most popular are the Stratocaster, the Telecaster, the Les Paul, and the SG. Telecasters are a pretty simple yet classic design classic. Lots of musicians are known for playing Teles the most famous being Keith Richards. Teles are known for their twang, versatile sound. This particular model has all the classic Tele features, at a very inexpensive price. It would make an ideal guitar for a teen who isn't looking to spend a lot of money, yet wants to try out a Telecaster.
Read More: Should you buy your Child a Used Guitar?
Appearance
The Affinity Tele is the standard Fender Telecaster shape. One of the appealing things about this model is that it comes with a nice looking polyurethane finish that you can get in a wide range of colors (see specs below for color selection). You can get this telecaster series with either a maple or a rosewood fingerboard; there isn't a big advantage to one or the other it just an aesthetic preference. The neck has a slightly unfinished feel to it while the finish on the body is very slick and nicely done. The neck is slightly smaller than standard the Telecaster style, but that makes no difference to the appearance.   The hardware is chrome and models come with a three-ply white pickguard, I think the Butterscotch Blonde comes with a black pickguard. The body is made from alder, and the neck is made from Maple. The pickups are "Vintage-Style Single-Coil Tele." It has a 3-Position Blade switch. Position 1 is the Bridge Pickup; Position 2 is the Bridge and Neck Pickups, Position 3 is the Neck Pickup. It has two control knobs, one for tone and one for volume. It comes with Fender 9-42 strings.
Playability
For an instrument in this price range, the Affinity Tele stays in tune very well, which is something essential for a beginner guitar. While it is important for teens to learn to tune their guitar, if they have to retune it too often, it makes for a very frustrating experience. I also like this guitar for teens because of the size and shape of the body and neck. The body is pretty light which makes it suitable for younger teens, as it can be very hard on necks and back if the guitar is too heavy. The action is good, making it easy and fun to play.
Sound
As budget guitars go, the Affinity sounds great. It produces the classic Tele twang, so it sounds like a Telecaster should. It is easy to tune, and the intonation is pretty good right out of the box.
Electronics
This guitar has two single-coil pickups with three-way switching that allows for a variety of tone and sound. If you are interested in doing modifications to the Affinity, like upgrading the pickups or hardware check out the Fender site – they have lots of info on changing parts out as well as basic stuff like changing strings, maintenance, and adjustments to the guitar.
Quality
I feel like Squier has really stepped up the quality in the last number of years, and as a result for the price point of this guitar, you are getting excellent value. The guitar itself has very solid construction, although the pickup switch feels like it might be easily damaged.
Things to look out for with The Affinity Telecaster
A lot of time with inexpensive guitars companies put on cheap tuners, I'm not sure why they do this but it is an issue for budget instruments. I think this guitar could do with slightly better tuners and a better pick up switch. For a beginner, this probably isn't a big problem or something to worry about, and you would most likely have the same problem if you bought another guitar in this price range. You can upgrade these parts, but that would be an extra expense to consider.
Overall
As a budget Telecaster from a reputable guitar company, the Affinity Telecaster is a good starter electric guitar for a beginner or teen on a budget. Its small size and light weight make it a nice electric to learn on, it looks great, and since it is Squier it will have decent resale value if your teen stops playing it or they decide to upgrade.
If you want to spend a little bit less and aren't picky about what body style (Strat or Tele) you can look at the Fender Squier Bullet Strat or if you are willing to spend a bit more then the Classic Vibe is a fantastic investment.
Available from: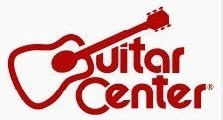 Read More: How to Find the Best Electric Guitar for Your Child
Specifications- Squier by Fender Affinity Telecaster
Body- Alder
Neck- Maple
Fingerboard-  "Maple Rosewood"
Pickups – 2 single-coil
Scale- 25-1/2″
Frets- Medium-jumbo
Colors- Black, Butterscotch Blonde, Artic White, Metallic Blue, Metallic Red,2 color  Sunburst, Lake Placid Blue, Brown Sunburst, Gun Metal Grey
Latest posts by Tom Martin
(see all)