Welcome to Kid Guitarist. Our aim is to be the best guide to children's electric, acoustic and classical guitars.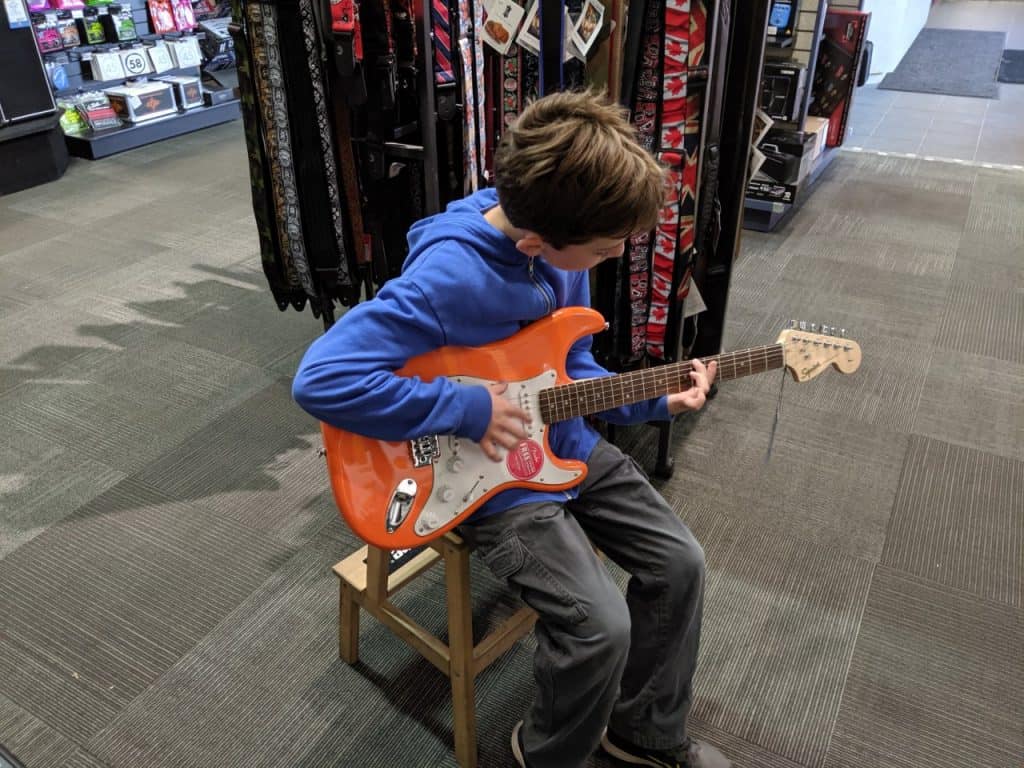 We'll share everything you need to know about buying a guitar for your child. I've got just under 30 years of guitar experience, as well as a couple of very musical children, so I'm very confident that I can guide you to getting whatever you need for your kid (or teen) who plays guitar or is looking to start.
I'm going to list some of the topics I cover below, and I also encourage you to get in touch with specific questions, I'm always happy to answer!
Thanks,
Tom
Some of the topics I cover are:
What to look for when choosing a guitar for a child
How to buy the right size for your child
Why it is essential to get a good quality guitar that stays in tune
Detailed reviews and comparisons of the best-selling guitars
If you want the best general introduction to finding the best guitar for a child, see our post:
Guitars for Kids – Buying Guide
If you are looking for a particular type of guitar, you can see our posts on: